French School in Neuchâtel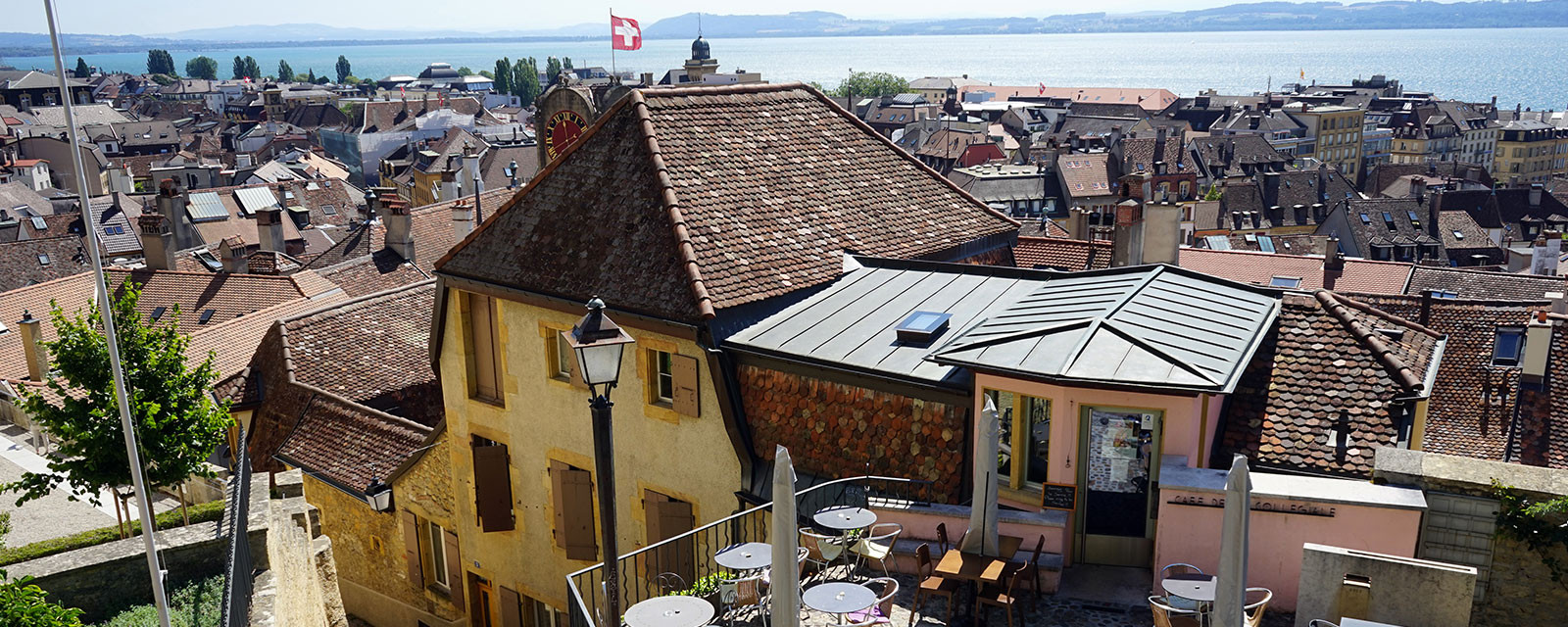 $$
Ideally located in Neuchâtel city center, 100m from the lake and close to public transportation.
Learn French in Neuchâtel
In our training center ideally located in downtown Neuchâtel, take French courses according to your rhythm, your needs, your objectives and your availability by the week, in face-to-face or distance learning!
Our recognized method aims to optimize your learning of French. This is why our courses are composed of French classes given by certified teachers, conversation classes, exercises, etc.
Who is the French course for?
Anyone who wants to! The course is intended for people looking for a job or a qualification in the professional world, for students wishing to take a recognized exam to enter a university in a French-speaking country or to go on a linguistic stay, for anyone wishing to enrich their vocabulary and improve their oral and written skills, etc.
Our teachers are here to help you improve at your own pace!
Address
Rue du Bassin 12
,
Neuchâtel
,
2000
,
Switzerland
Opening time
Sa : on request
Contact us
French courses available in Neuchâtel: